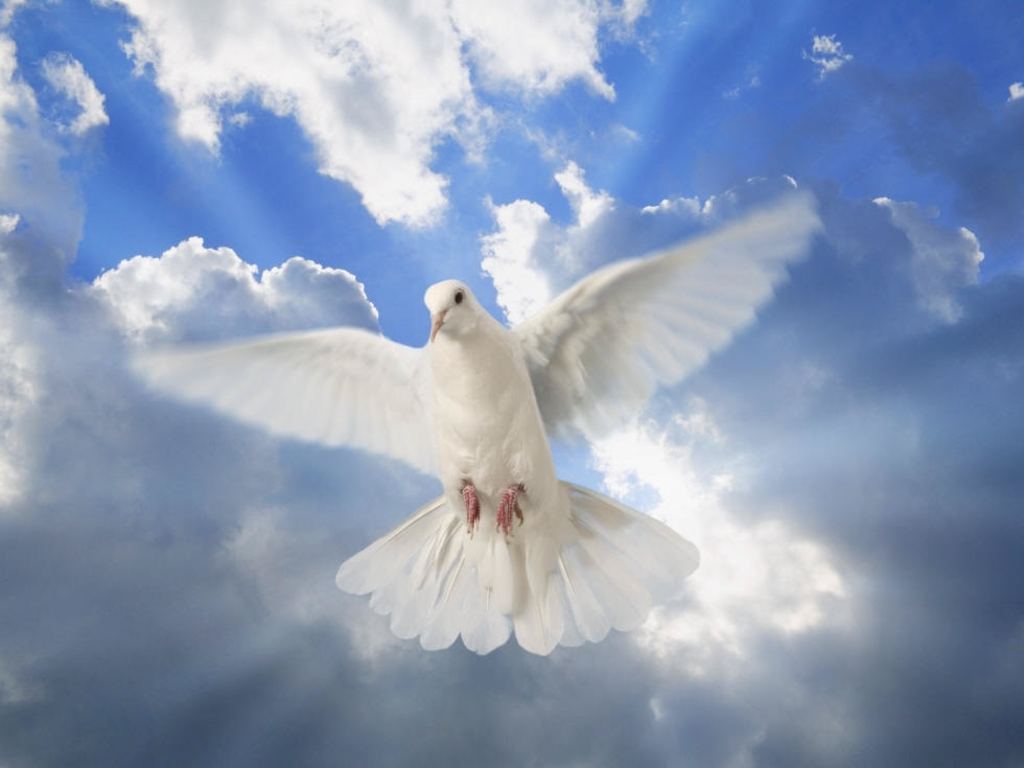 Peace In The Truth
As Christ lived the law in humanity, so we may do if we will take hold of the Strong for strength. But we are not to place the responsibility of our duty upon others, and wait for them to tell us what to do. We cannot depend for counsel upon humanity. The Lord will teach us our duty just as willingly as He will teach somebody else. If we come to Him in faith, He will speak His mysteries to us personally. Our hearts will often burn within us as One draws nigh to commune with us as He did with Enoch. Those who decide to do nothing in any line that will displease God, will know, after presenting their case before Him, just what course to pursue. And they will receive not only wisdom, but strength. Power for obedience, for service, will be imparted to them, as Christ has promised. Whatever was given to Christ--the "all things" to supply the need of fallen men--was given to Him as the head and representative of humanity. And "whatsoever we ask, we receive of Him, because we keep His commandments, and do those things that are pleasing in His sight." 1 John 3:22.
Before offering Himself as the sacrificial victim, Christ sought for the most essential and complete gift to bestow upon His followers, a gift that would bring within their reach the boundless resources of grace. "I will pray the Father," He said, "and He shall give you another Comforter, that He may abide with you forever; even the Spirit of truth; whom the world cannot receive, because it seeth Him not, neither knoweth Him: but ye know Him; for He dwelleth with you, and shall be in you. I will not leave you orphans: I will come to you." John 14:16-18, margin.
Before this the Spirit had been in the world; from the very beginning of the work of redemption He had been moving upon men's hearts. But while Christ was on earth, the disciples had desired no other helper. Not until they were deprived of His presence would they feel their need of the Spirit, and then He would come.
The Holy Spirit is Christ's representative, but divested of the personality of humanity, and independent thereof. Cumbered with humanity, Christ could not be in every place personally. Therefore it was for their interest that He should go to the Father, and send the Spirit to be His successor on earth. No one could then have any advantage because of his location or his personal contact with Christ. By the Spirit the Saviour would be accessible to all. In this sense He would be nearer to them than if He had not ascended on high.
"He that loveth Me shall be loved of My Father, and I will love him, and will manifest Myself to him." Jesus read the future of His disciples. He saw one brought to the scaffold, one to the cross, one to exile among the lonely rocks of the sea, others to persecution and death. He encouraged them with the promise that in every trial He would be with them. That promise has lost none of its force. The Lord knows all about His faithful servants who for His sake are lying in prison or who are banished to lonely islands. He comforts them with His own presence. When for the truth's sake the believer stands at the bar of unrighteous tribunals, Christ stands by his side. All the reproaches that fall upon him, fall upon Christ. Christ is condemned over again in the person of His disciple. When one is incarcerated in prison walls, Christ ravishes the heart with His love. When one suffers death for His sake, Christ says, "I am He that liveth, and was dead; and, behold, I am alive forevermore, . . . and have the keys of hell and of death." Revelation 1:18. The life that is sacrificed for Me is preserved unto eternal glory.
At all times and in all places, in all sorrows and in all afflictions, when the outlook seems dark and the future perplexing, and we feel helpless and alone, the Comforter will be sent in answer to the prayer of faith. Circumstances may separate us from every earthly friend; but no circumstance, no distance, can separate us from the heavenly Comforter. Wherever we are, wherever we may go, He is always at our right hand to support, sustain, uphold, and cheer.
The disciples still failed to understand Christ's words in their spiritual sense, and again He explained His meaning. By the Spirit, He said, He would manifest Himself to them. "The Comforter, which is the Holy Ghost, whom the Father will send in My name, He shall teach you all things." No more will you say, I cannot comprehend. No longer will you see through a glass, darkly. You shall "be able to comprehend with all saints what is the breadth, and length, and depth, and height; and to know the love of Christ, which passeth knowledge." Ephesians 3:18, 19. }
The disciples were to bear witness to the life and work of Christ. Through their word He was to speak to all the people on the face of the earth. But in the humiliation and death of Christ they were to suffer great trial and disappointment. That after this experience their word might be accurate, Jesus promised that the Comforter should "bring all things to your remembrance, whatsoever I have said unto you."
"I have yet many things to say unto you," He continued, "but ye cannot bear them now. Howbeit when He, the Spirit of truth, is come, He will guide you into all truth: for He shall not speak of Himself; but whatsoever He shall hear, that shall He speak: and He will show you things to come. He shall glorify Me: for He shall receive of Mine, and shall show it unto you." Jesus had opened before His disciples a vast tract of truth. But it was most difficult for them to keep His lessons distinct from the traditions and maxims of the scribes and Pharisees. They had been educated to accept the teaching of the rabbis as the voice of God, and it still held a power over their minds, and molded their sentiments. Earthly ideas, temporal things, still had a large place in their thoughts. They did not understand the spiritual nature of Christ's kingdom, though He had so often explained it to them. Their minds had become confused. They did not comprehend the value of the scriptures Christ presented. Many of His lessons seemed almost lost upon them. Jesus saw that they did not lay hold of the real meaning of His words. He compassionately promised that the Holy Spirit should recall these sayings to their minds. And He had left unsaid many things that could not be comprehended by the disciples. These also would be opened to them by the Spirit. The Spirit was to quicken their understanding, that they might have an appreciation of heavenly things. "When He, the Spirit of truth, is come," said Jesus, "He will guide you into all truth."
The Comforter is called "the Spirit of truth." His work is to define and maintain the truth. He first dwells in the heart as the Spirit of truth, and thus He becomes the Comforter. There is comfort and peace in the truth, but no real peace or comfort can be found in falsehood. It is through false theories and traditions that Satan gains his power over the mind. By directing men to false standards, he misshapes the character. Through the Scriptures the Holy Spirit speaks to the mind, and impresses truth upon the heart. Thus He exposes error, and expels it from the soul. It is by the Spirit of truth, working through the word of God, that Christ subdues His chosen people to Himself.
DA 668-671