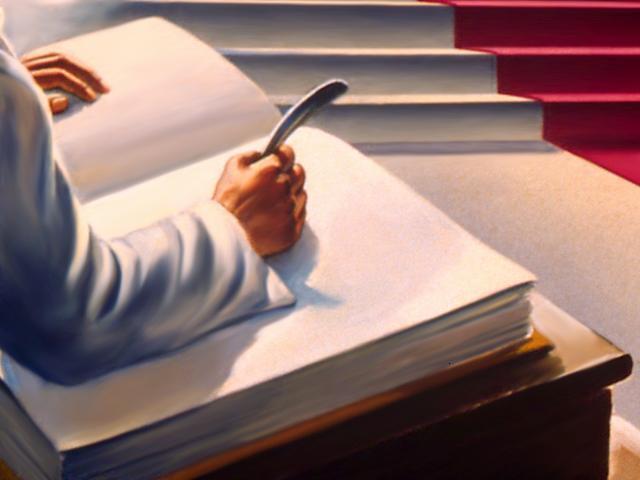 Be An Overcomer
Those that overcome the world, the flesh, and the devil, will be the favored ones who shall receive the seal of the living God. Those whose hands are not clean, whose hearts are not pure, will not have the seal of the living God. Those who are planning sin and acting it will be passed by. Only those who, in their attitude before God, are filling the position of those who are repenting and confessing their sins in the great anti-typical day of atonement, will be recognized and marked as worthy of God's protection. The names of those who are steadfastly looking and waiting and watching for the appearing of their Saviour—more earnestly and wishfully than they who wait for the morning—will be numbered with those who are sealed.
Those who, while having all the light of truth flashing upon their souls, should have works corresponding to their avowed faith, but are allured by sin, setting up idols in their hearts, corrupting their souls before God, and polluting those who unite with them in sin, will have their names blotted out of the book of life, and be left in midnight darkness, having no oil in their vessels with their lamps. "Unto you that fear My name shall the Sun of Righteousness arise with healing in His wings."
There is a heaven before us, a crown of life to win. But to the overcomer only is the reward given. He who gains heaven must be clothed with the robe of righteousness. "Every man that hath this hope in him purifieth himself, even as he is pure." In the character of Christ there was no discord of any kind. And this must be our experience. Our lives must be controlled by the principles that controlled His life.
Hvn 90,91