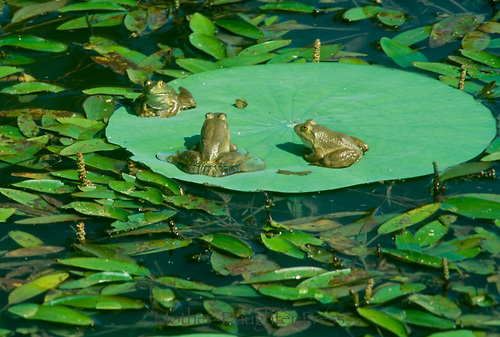 Final Issue
The Sabbath Is the Issue in the Final Conflict.
The Sabbath is the great test question. It is the line of demarcation between the loyal and true and the disloyal and transgressor. This Sabbath God has enjoined, and those who claim to be commandment keepers, who believe that they are now under the proclamation of the third angel's message, will see the important part the Sabbath of the fourth commandment holds in that message. It is the seal of the living God. They will not lessen the claims of the Sabbath to suit their business of convenience.
John in the Revelation writes of the unity of those living on the earth to make void the law of God. "These have one mind, and shall give their power and strength unto the beast. These shall make war with the Lamb, and the Lamb shall overcome them: for he is Lord of lords, and King of kings: and they that are with him are called, and chosen, and faithful" (Revelation 17:13, 14). "And I saw three unclean spirits like frogs come out of the mouth of the dragon, and out of the mouth of the beast, and out of the mouth of the false prophet"
All who will exalt and worship the idol Sabbath, a day that God has not blessed, help the devil and his angels with all the power of their God-given ability, which they have perverted to a wrong use. Inspired by another spirit, which blinds their discernment, they cannot see that the exaltation of Sunday is entirely the institution of the Catholic Church. . . .
Sabbath Is the Issue That Divides the World.
The Lord of heaven permits the world to choose whom they will have as ruler. Let all read carefully the thirteenth chapter of Revelation, for it concerns every human agent, great and small. Every human being must take sides, either for the true and living God, who has given to the world the memorial of Creation in the seventh-day Sabbath, or for a false sabbath, instituted by men who have exalted themselves above all that is called God or that is worshiped, who have taken upon themselves the attributes of Satan, in oppressing the loyal and true who keep the commandments of God. This persecuting power will compel the worship of the beast by insisting on the observance of the sabbath he has instituted. Thus he blasphemes God, sitting "in the temple of God, shewing himself that he is God" (2 Thessalonians 2:4).
3SM 423,424
Three unclean spirits like frogs—
Dragon--Spiritualism
Beast--Catholicism
False Prophet—
Apostate Protestantism